SYNERGO GEAR SHOP
FACILITATION TOOLS
Foster community building, interaction, reflection and storytelling with 52 Fathoms, a uniquely designed deck of playing cards created to experience deeper meaning and understanding with groups.
A Small Book about Large Group Games
A Small Book About Large Group Games is a compilation of Karl Rohnke's BEST games and initiative problems designed specifically for large groups.
If you need to know "what comes after the team-building activity?" this book is for you!
Best, Worst, First Thumball
This unique icebreaker ball stimulates conversations about player's best, worst or first life experiences. Great conversation starter and helps participants share stories.
You may have heard of Raccoon Circles before. This is "The Book" that contains the official information. It is complete with pictures, illustrations, processing information, history, references, and even success stories using the circles.
Colorful bandannas that make for great blindfolds for team-building activities.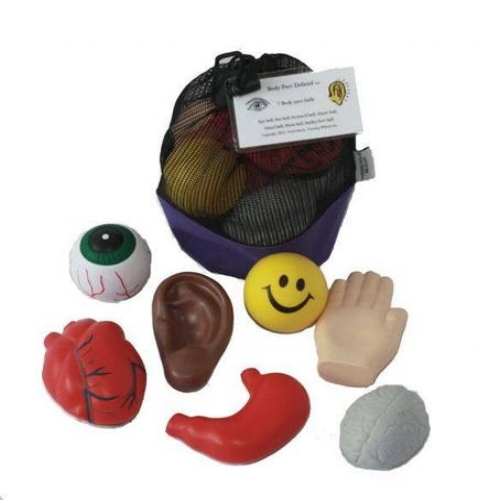 Developed by our very own Michelle Cummings, this Body Part Bag will help your group bring out their reactions to the activities of the day.
Here is a truly unique tool to help organizations and individuals deal with Change. Set these parts out in front of your group and ask them to describe their actions when put in a 'hot water' situation.
This deck of cards consists of 52 different pictures. Participants are asked to choose different cards as they relate to experiences they have had or can relate to.
Conflict Resolution Thumball
Here is a truly unique tool to help organizations and individuals resolve a conflict. There are 32 different conflict resolution or peer mediation questions pre-printed on the panels of the ball.
Conflict Animals Deluxe Set
This activity deals with Conflict Styles.
Creative Questions is a collection of questions from professionals in the Experiential Education field. It's purpose is to help facilitators in their debriefing sessions to ask appropriate questions.
The Debriefing Thumball™ was designed to help facilitators ask debriefing questions in a proper sequence that makes sense to participants.
Entertainment Talk Thumball
Entertainment Talk Thumball inspires great conversation. Share opinions of films, books and TV shows in a fun stimulating way.
The Debriefing Wheelies were designed to help facilitators ask debriefing questions in a proper sequence that makes sense to participants. It can also shift some of the responsibility for successful processing from the facilitator to the participants.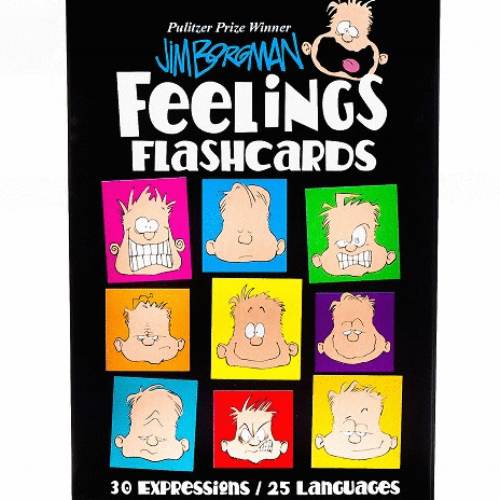 Each pack contains 30 (4" x 6") feelings cards, each has a full color face on the front and the corresponding word on the back in 25 languages.
No Prop Activitites for trainers, teachers, facilitators, presenters, managers, counselors, coaches and group leaders of all kinds by Jim Cain
Adventure games, initiatives, & trust activities for FUNN and FACILITATION by Karl Rohnke
The name says it all! One of the best "icebreakers" ever! Learn more about yourself and others with participation in this team building activity.
The lycra tube is 5 yards of lycra sewn into a loop that provides millions of yards of fun!
The secret is that the collective upwards pressure created by everyone's fingers tends to be greater than the weight of the stick.
Here is a unique collection of questions that will breathe new life into your openers.
The Meet & Greet Thumball™ is the perfect icebreaker for people of all ages to get to know each other. Throw it, catch it, respond to the panel under a thumb.
Mood Dudes are a set of 5 squeezable cartoon faces that depict different emotions.
This book is jam packed with the best experiential activities out there using a simple deck of playing cards.
Adventure Games, Initiative Problems, Trust Activities and a Guide to Effective Leadership.
No bag of tricks is complete without at least a few Rubber Chickens! Use as relay batons, a fun tossable for your Group Juggle bag or any game your imagination can dream up.
The Pocket Processor is a processing tool based on the theory of the yin and the yang.
This Odd Shaped reaction ball has some fun and exciting games to play with it.
Don't under estimate the POWER of the PENGUIN! Add to or start your Rubber Tossable collection with this soft, user-friendly 8″ high rubber penguin.
A Guide to Initiative Problems, Adventure Games, and Trust Activities. by Karl Rohnke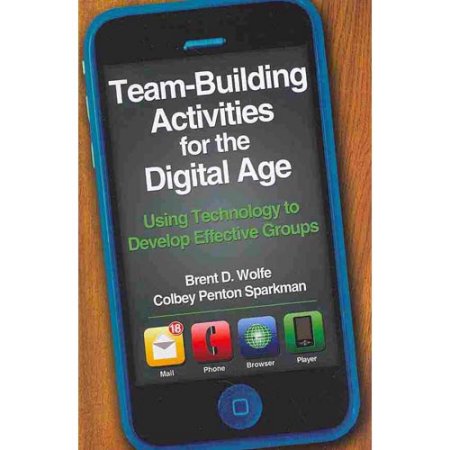 Team Building Activities for the Digital Age
Using Technology to Develop Effective Groups by Brent D. Wolfe and Colbey Penton Sparkman
For those looking for teambuilding activities, check out this book by Jim Cain and Barry Jolliff
The Complete Ropes Course Manual
This guide serves as a checklist of procedures, techniques, and responsibilities for Ropes Course facilitators.
Learn how to turn puzzle solving from an individual cerebral experience to a kinesthetic group activity.
The Bottomless Bag Revival by Karl Rohnke
The Bottomless Bag Revival! has distilled thirty fun-loving eclectic years of learning experiences.
Non-Stop, No-Prop Adventure-Based Activities for Community Building by Dick Hammond & Chris Cavert
Ubuntu Cards are are a multi-functional deck of cards (54 cards total) that encourage a group to interact, find connections and have fun.
The Art of Experiential Group Facilitation
Virtues and Values Thumball
Discuss attributes you would like to have more or less of. Encourages self-reflection and goal setting.
This is a favorite tool to help teach the value of connection.
These picture books are a great problem solving activity.
The Buzz Ring is a great activity to do with your group, to either start your day or end your day on.
MORE PRODUCTS
Don't see what you're looking for? Check out our search below. We have a number of additional products not featured.